Knife skills, BBQ excellence and some beautiful produce made for a wonderful Slow Food Cooking with Fire lunch at Celia and Des's on Sunday 17 November 2019.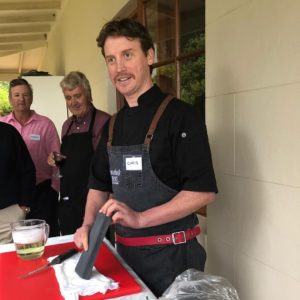 Amazingly it was cool and there was no fire ban just for that day.
The afternoon's focus was meat but some wonderful dips, salads and desserts contributed to a perfect feast! Chickens were sourced from Buena Vista Farm while Rosebank Meats provided the excellent quality red meat.
As always, many of the ingredients for the dips and salads (including the beetroot for Vicki's very moreish dip) came from Slow Food Members gardens.
An auction of the lamb carcass carved by Chris from Rosebank Meats and sale of take-away steaks raised $810 for the Jamberoo Bush Fire Brigade. Thanks to all those who participated.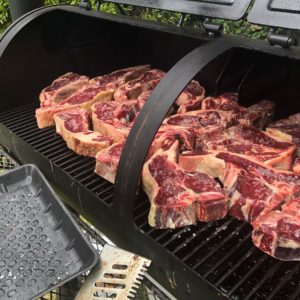 And a huge thank you to Chris and Jo from Rosebank Meats for giving up their Sunday to share their knowledge.