From Diana Henry's "SIMPLE effortless food, big flavours"
Ingredients
For the salad
500g baby potatoes
2 tbsp white wine vinegar
100ml fruity extra virgin olive oil
salt and pepper
6 eggs
375g smoked fish (available Berry Produce Market)
60g baby leaves
12 sprigs dill, torn
10g chives, halved
50g jar keta (salmon roe)
For the dressing
120g sour cream
1 tbsp double cream
2 tsp Dijon mustard
juice 1/2 small lemon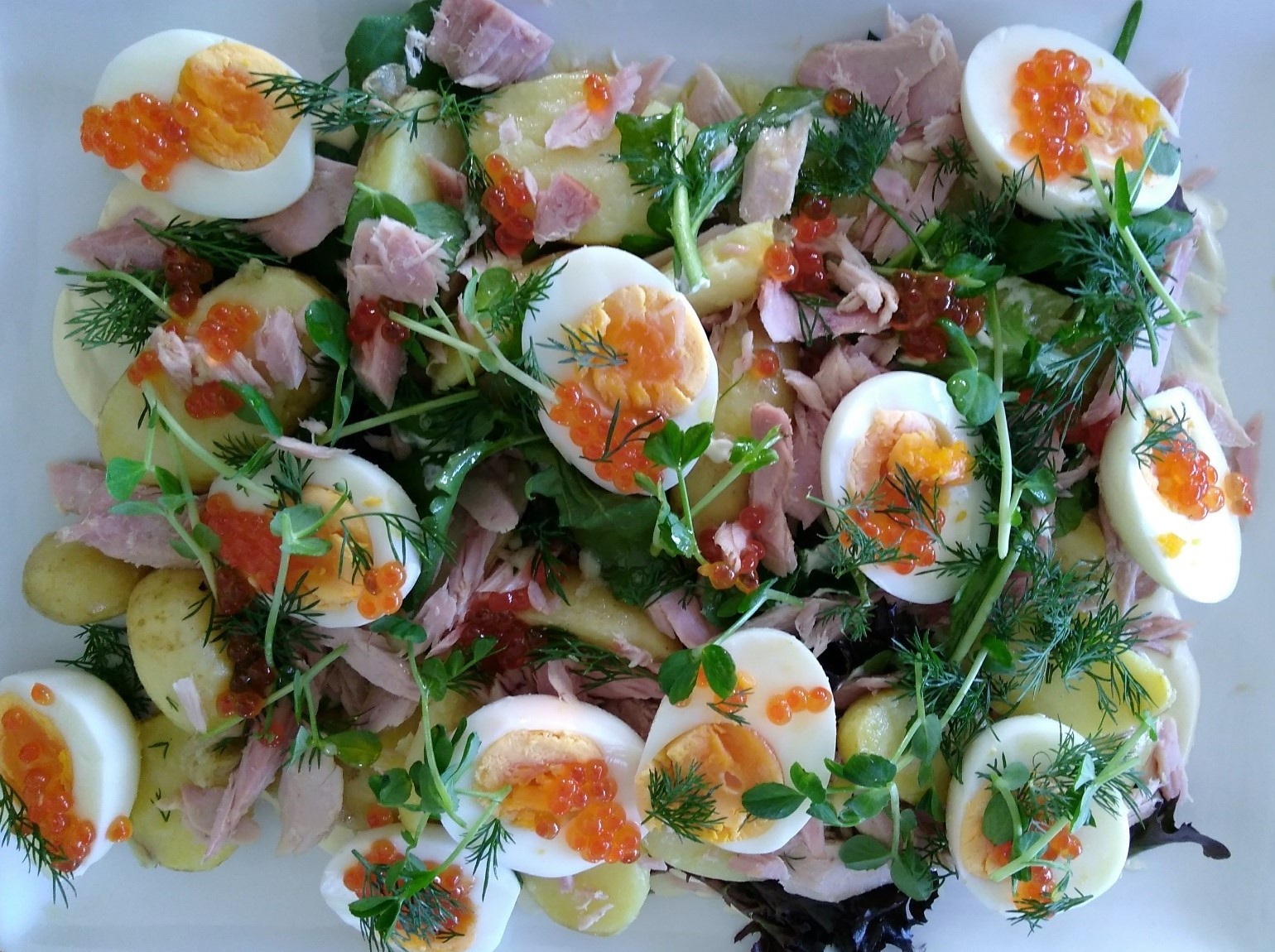 Instructions
Boil or steam the potatoes until just tender. Slice them and gently mix in a bowl with the vinegar, 2/3 of the olive oil and some seasoning. Leave to cool. Make the dressing by mixing everything together. Cook the eggs, run cold water over them to cool, then peel and halve.
Flake the smoked fish and gently combine in a bowl with the rest of the olive oil, seasoning, the potatoes (with their dressing), leaves and herbs. Arrange on a platter and add the eggs. Spoon the creamy dressing over the top and dot with the keta. Serve immediately.
This is a very attractive dish which serves 6 as a main course.