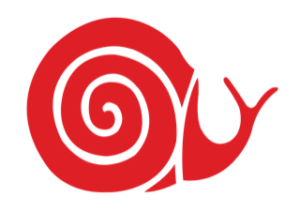 In our second year of awarding the internationally recognised Snail of Approval to local businesses and producers, Slow Food Saddleback (Kiama) was excited by the level of interest and impressed by the quality of the applications.
As the entry close-off date had passed, the decision was made to continue with the awards process even though we couldn't have the planned awards night due to the Covid-19 lockdown.
Good, clean and fair food has never been so relevant as it is right now with the impacts of the virus being felt across the world.
Here in Australia we are fortunate to grow much of our own produce and, closer to home in the Illawarra and South Coast, we have some exceptional growers, producers, chefs and cooks who are championing the importance of local produce.
This year's recipients all follow the Slow Food principles and have demonstrated their commitment to growing their businesses in the areas of biodiversity and sustainability. They have been recognised for their increasing use of recycled packaging, the quality of the produce, the professionalism of their staff and the dedication and conviction of the business owners who lead their teams every day.
We encourage you to support these businesses any way you can now and into the future. Many have had to adjust their operations to cope with the current restrictions.
2020 SNAIL AWARDS RECIPIENTS
PRIMARY PRODUCERS
Buena Vista Farm, Gerringong
Haven Island Oysters, Greenwell Point
The Pines, Kiama
Dapto Community Farm
Bellevue Organics, Kiama
Pecora Dairy, Robertson
Moonacres Farm, Fitzroy Falls
Schottlander's Wagyu, Rose Valley
RESTAURANTS AND CAFES

The Blue Swimmer, Gerroa
Far Meadow Table, Far Meadow
Otis Deli, Kiama
Silica Restaurant, Kiama
Moonacres Harvest Kitchen, Robertson
FOOD ARTISANS
Betty's BBQ
Gung's Gourmet Thai, Port Kembla
Valley Cheesemakers, Kangaroo Valley
RETAIL FOOD OUTLET
Flame Tree Community Coop, Thirroul
CATERER
Dandelion & Mallow, Gerringong
Slow Food thanks and congratulates all our awardees and wishes them all the best in the coming months and into the future.